Product Description
What are Feather Flags?
Feather flag banners are the perfect outdoor and indoor signage solution for drawing attention to your business, product, or promotion. The flag is made from a 4 oz. polyester material, which is weather resistant and extremely durable, making it perfect for using outdoors. The pole set is made from a combination of lightweight aluminum and fiberglass poles for durability. Using the ground stake, the flag can be placed in grass or soil. We also offer additional base options that will allow for the flag to be displayed on hard surfaces and indoors as well. Click the links below for the design templates for each size if you plan on designing your custom feather flag before uploading them to our design tool.
Feather Flag Options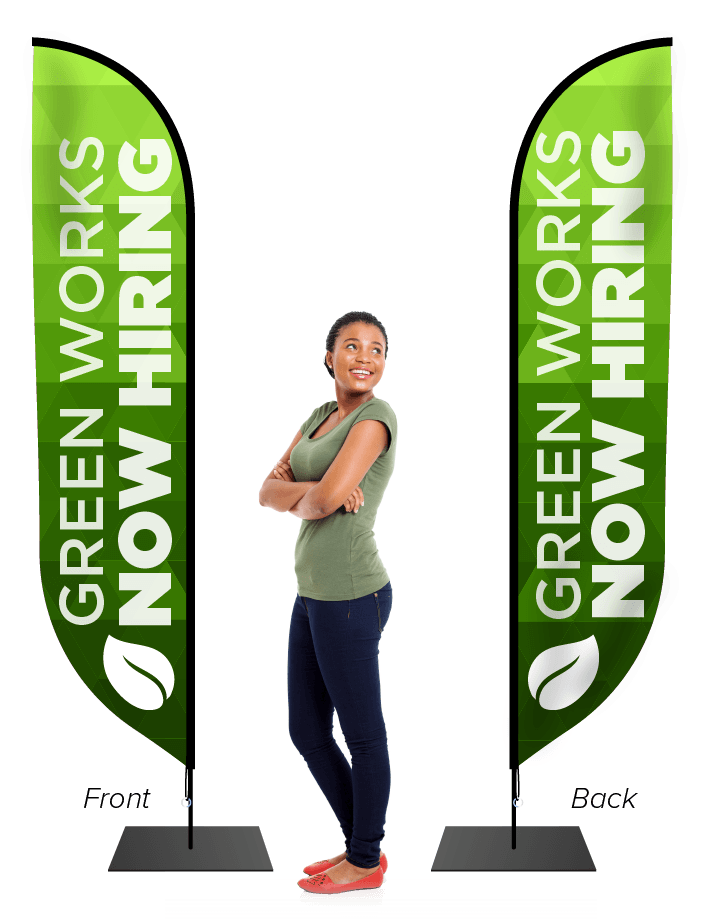 Double Sided
If you want your flag's messaging or branding to be visible from both sides, our double sided custom feather flags are the way to go. Print your design on both sides of the flag or a different design on each side
To design the back side, simply click the "Back Side" button once the double sided option is selected.
Single Sided
Far less common than a double sided feather flag, our flags can be printed only on one side if needed. Single sided signs will be "print through" meaning that your design and/or text will be somewhat visible from the backside, but to any extent of visibility the design will appear mirrored instead of duplicated on the back side.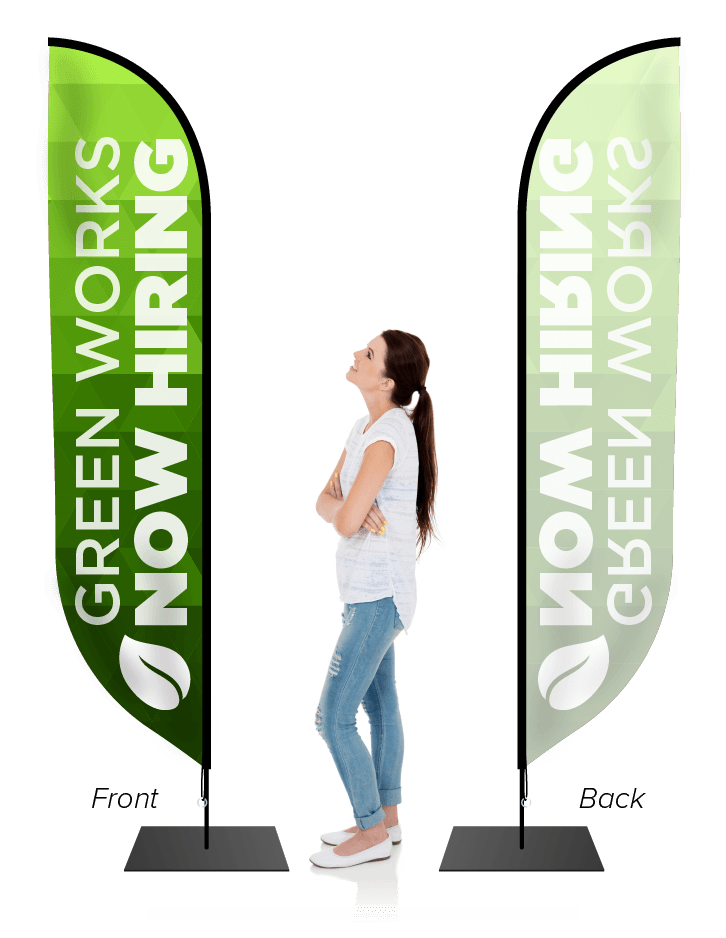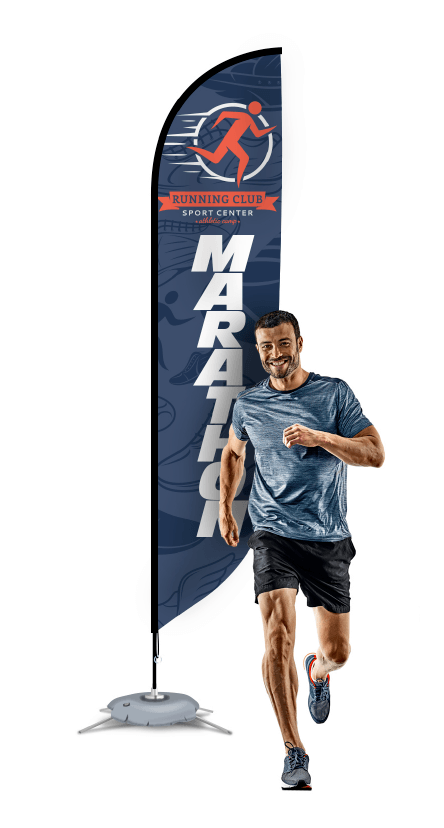 Outdoors
Feather flags are great outdoor signs due to their versatility, durability, and weather resistance. We recommend using either a ground stake, square base, or base with water bag for outdoor installations. With the exception of severe weather, your feather flags can be used outdoors year round.
Indoors
Used indoors, feather flags are a versatile sign option for events, expos, conferences, directional needs and much more. We recommend using either a square base or cross base for indoor use.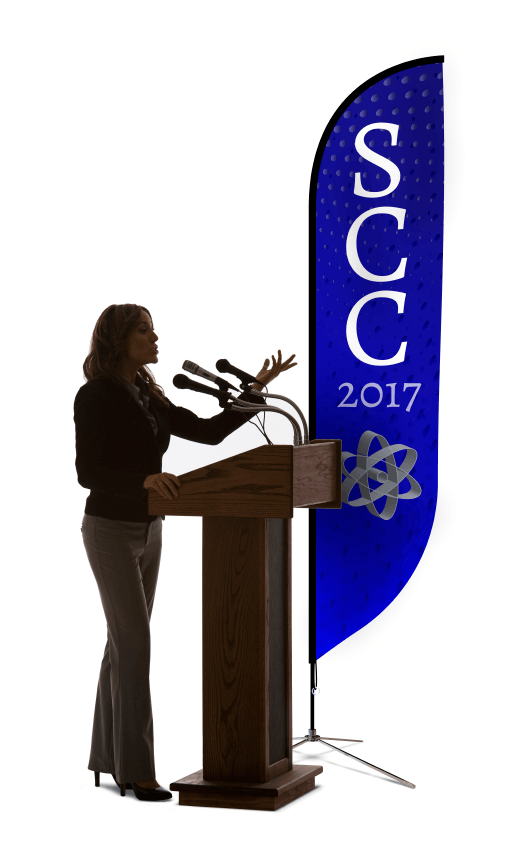 Base Options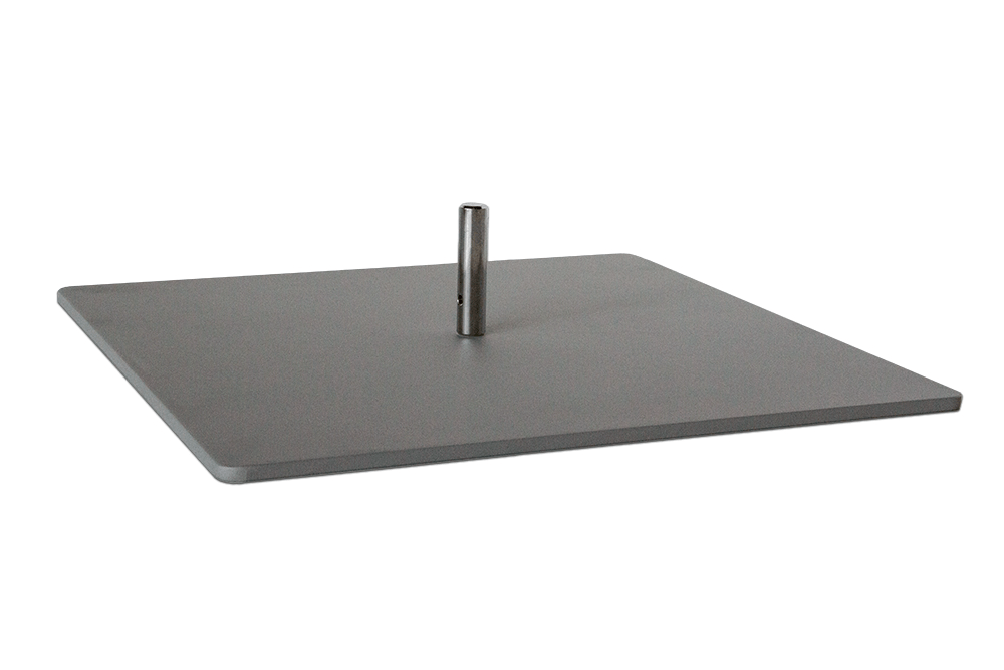 Square
A heavy metal base with a flat, square shaped bottom great for indoor use and outdoor settings of high foot traffic and moderately windy conditions.
Ground Stake
This 25″ long metal spike is great for installing flags outdoors in solid soil and typically provides the greatest stability for outdoor use.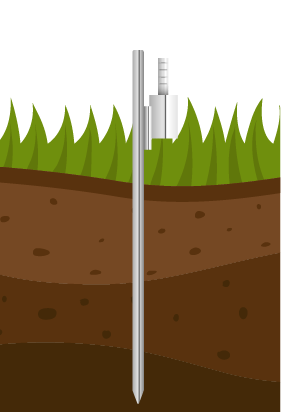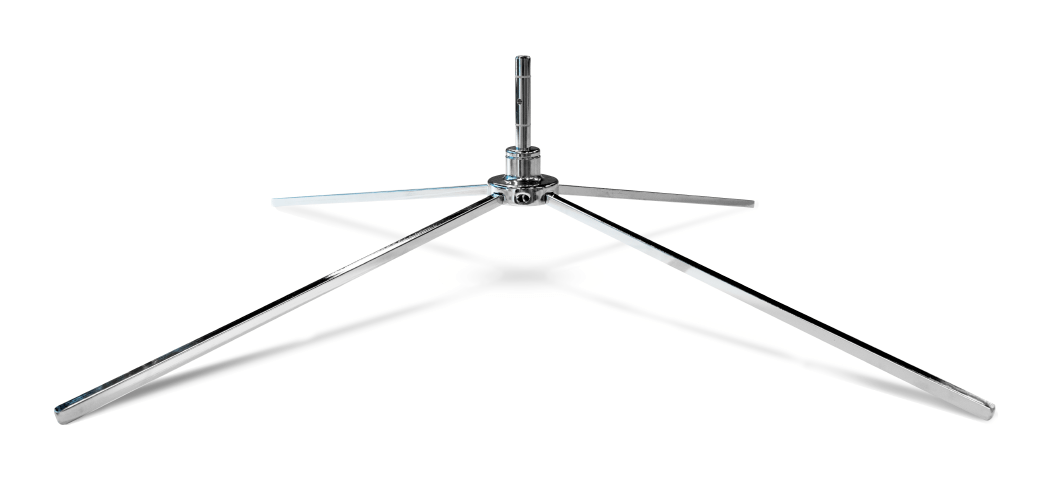 Cross Base
This base has 4 legs and a foldable design making it a great option for indoor use and flags that may require travel. If used indoors with higher amounts of foot traffic, be careful to place it so that it does not create a tripping hazard.
Cross Base with Water Bag
To more securely anchor your flag, use a refillable water bag to put over the top of your cross base. This heavy plastic ring full of water adds 16 pounds of weight to secure your flag!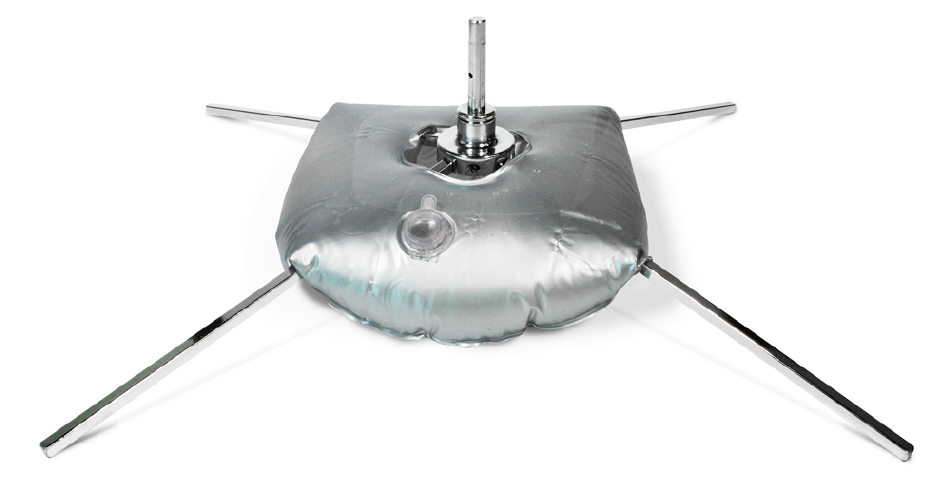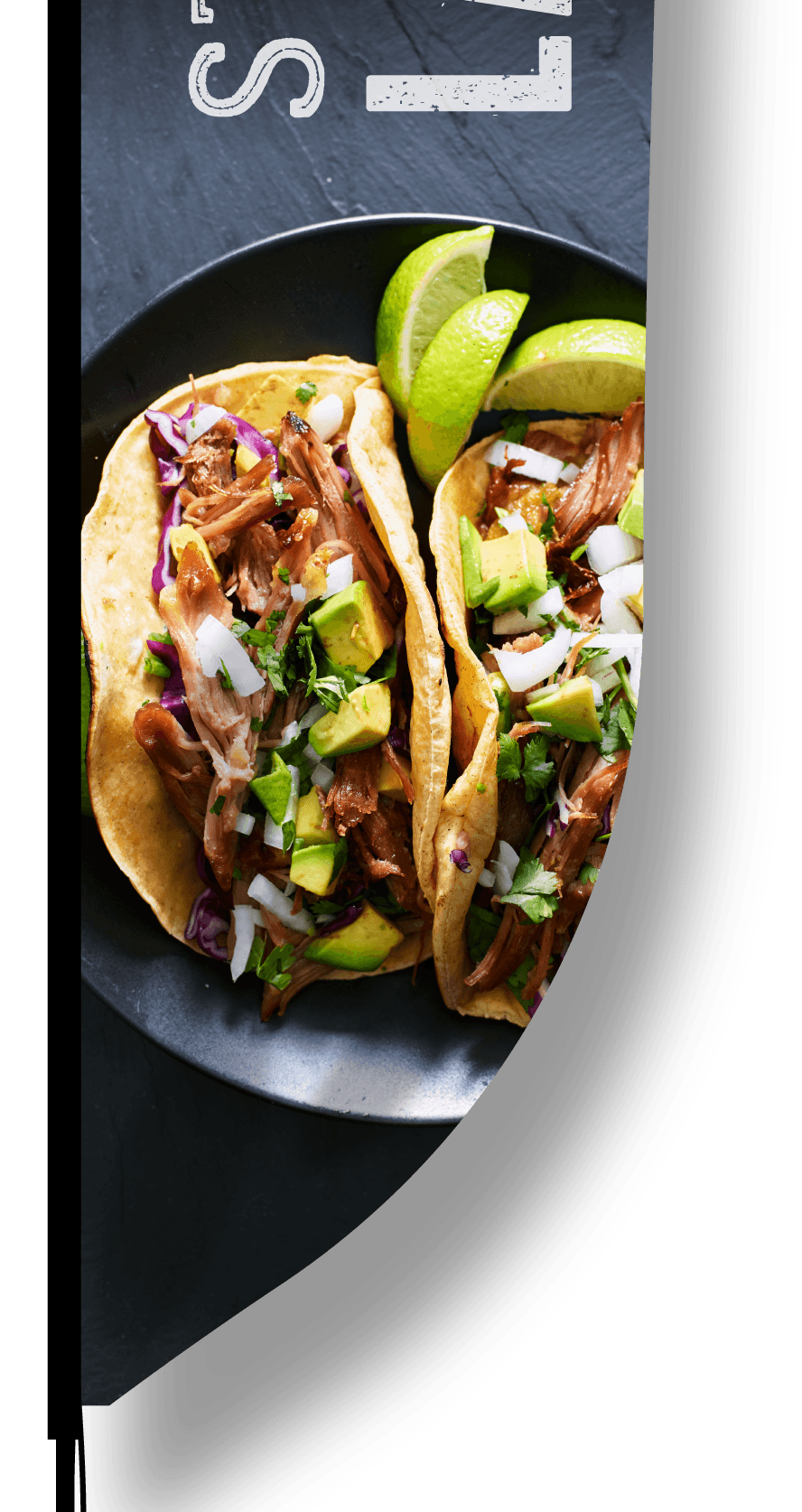 Polyester
Digitally printed on 4 oz. polyester, your flag will not only be extremely durable and weather resistant but have vibrant and clear colors.
Customizable
Get a flag with custom colors, text, fonts, images, and logos all unique to your business. No restrictions on your design elements or colors!
Assembling Your Feather Flag
Feather flags are assembled by unfolding the polyester graphic, assembling the aluminum and fiberglass pole set, and then sliding your polyester flag over the assembled pole set. Your feather flag is then able to be placed on one of the four bases offered.

Lay out the pole set

Assemble the poles

Begin to gently put the flag onto the assembled pole

Pull the flag entirely down onto the pole
For more detailed assembly instructions for your custom feather flag please see our FAQ below.
Taking Care of Your Feather Flag
Maintaining and taking proper care of your feather will ensure it will last for years to come. These polyester feather flags are machine washable but should not be ironed or machine dried.
Sizing Chart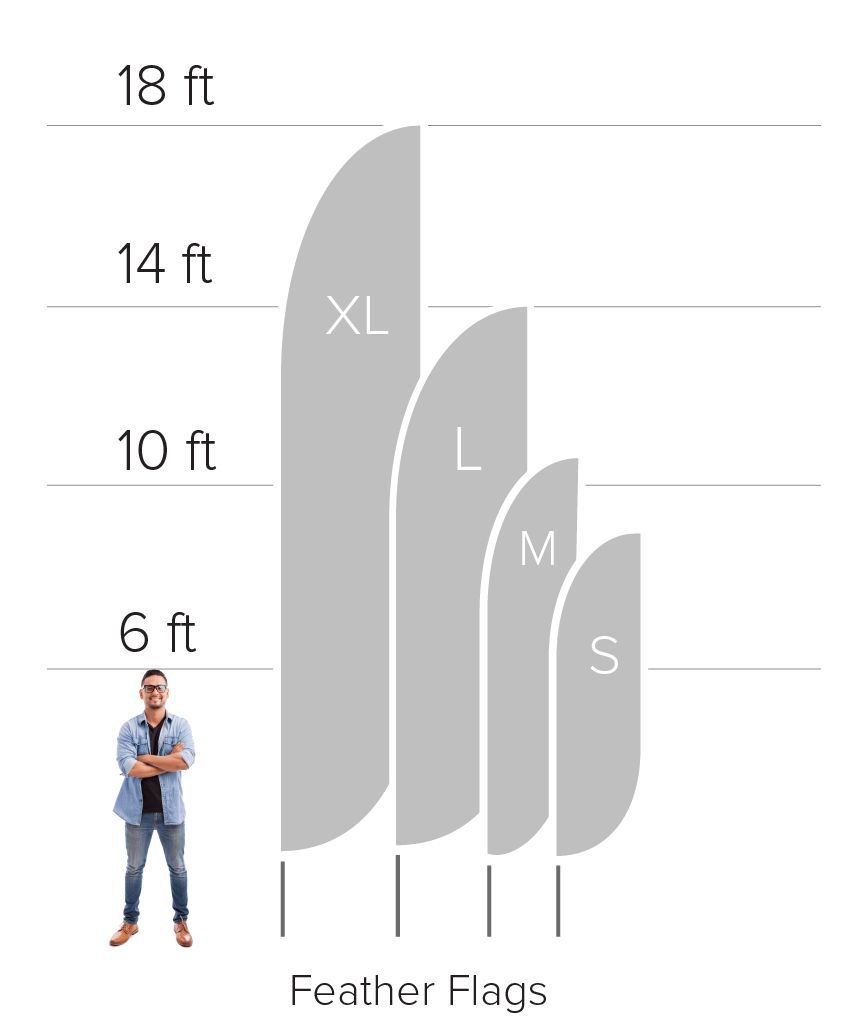 Product Features
| | |
| --- | --- |
| Optional Bases | Square, Ground Stake, Cross Base, Cross Base with Water Bag |
| Estimated Lifespan | 2+ years with proper care and maintenance |
| Common Sizes | 9′, 10.5′, 14′, 18′ (these heights are measured when the flag is on the corresponding pole set and do not include base height per industry standards) |
Reviews